About TCR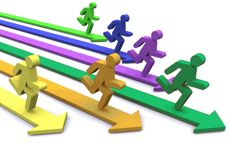 TCR Training Limited is a company committed to the delivery of professional, relevant and motivational training and education.
Working with clients from:
Local authorities
NHS
GPs
Housing Associations
Voluntary & Independent sector
Charities
Private & Commercial sector
Developing Courses that meet specific commissions
TCR has experts who understand and can develop tailor made courses to suit individual organisations' requirements and advise on up-to-date approaches to learning.
Contact TCR and discuss your needs.